Dr Ashu Kedia Awarded Chartered Member Certificate
Dr. Ashu Kedia has been awarded the CMILT Certificate.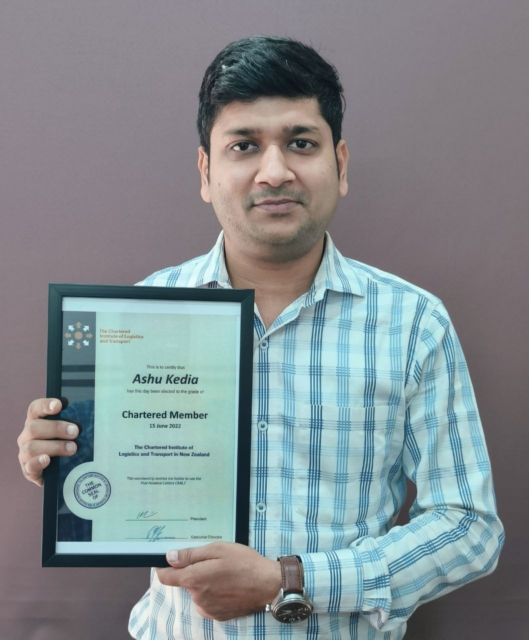 Ashu is a Civil – Transport Engineer who thrives on working across the spectrum of transport engineering and transport planning disciplines. Ashu completed his doctoral studies at the University of Canterbury in 2020 and has been working at Urban Connection Limited since late 2018. Ashu has nine years of broad experience, including both academia and consulting, in road safety, transport planning, integrated transport assessments, and city logistics.
The Chartered Institute of Logistics and Transport is essentially an organisation of individual members. The Chartered grades of CMILT (Chartered Member) and FCILT (Chartered Fellow) are recognised internationally as indicating that the holder has reached a standard of experience and knowledge in the transport and/or logistics sectors.
Congratulations to Dr. Ashu Kedia for this achievement.