Transport Research and Educational Trust
The Transport Research and Educational Trust Board makes grants to individuals and organisations proposing projects involving or relating to transport, including logistics. Up to $15,000 per year in one or more scholarships or grants may be for study, investigation, research projects, development of ideas, sponsoring speakers, or any other application that relates to the study and advancement of transport.
We look for projects that further our aims to promote, encourage and co-ordinate the study and advancement of the science of transport in all its branches within New Zealand.
The Board is associated with the Chartered Institute of Logistics and Transport in New Zealand Inc, which appoints the Trustees. See current trustees on our Contact page. The Chartered Institute of Logistics and Transport is an international body incorporated by Royal Charter in 1926, to further knowledge and understanding of transport.
Applications
The Board invites applications annually around October / November, and aims to announce successful candidates by the end the year or early the following year.
The Trust awards two different types of grant in alternate years, of up to $15,000 in value depending on the Trust's incomes. The first is a small grant for personal development in transport and logistics, such as course fees, and a number of awards of $3,000 can be made. The other is a research grant of up to $15,000, (or two smaller grants).
We make grants for projects that further the Trust's aims of promoting, encouraging, and coordinating the study and advancement of transport within New Zealand. Provided these aims are met, and the grants are within the educational and charitable purpose of the Trust, there is no limit on the nature of the project, nor the industry branch or discipline the applicant is involved with.
Contact National Office for a brochure and/or application form.
Inspire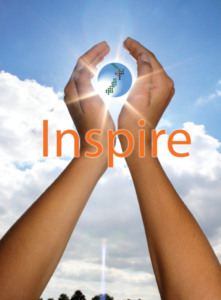 Investing in careers – Delivering industry excellence – Developing your career – Fulfilling your potential
Career Development
The funds will be available every second year (2016, 2018 etc.) for:
Scholarships, bursaries and professional education programmes
Expert mentoring
Purchase of books and other training or educational materials
Tailored training events
Funding may be available for other opportunities, so applications need not be restricted by this above list.
Previous scholarship/grant winners
2018
Ashu Kedia
Nathan Scott
Elizabeth Yeaman
2017
Professor Neil Carr
2016
Tim Munro
Max Pocock
2015
Kelvin Barnsdale
2014
Bridget Burdett
Daniel Blake
Dave Stewart
2013
Mark Ngatuere
Richard Law (in conjunction with supervisors Dr Mairead de Roiste and Dr Toby Daglish)
2012
David Kriel
James Head
Karen Ramirez