Report on the 2019 China International Logistics Summit
Last November, Fiona Knight was privileged to be an invited guest at the 2019 China International Logistics Summit held in the city of Xuzhou. This is her report of that conference and the main themes that were covered.
The conference had two main themes, both under the overall banner of the Belt and Road Initiative: innovation in the industrial logistics and supply chain; and the national logistics hub city and Huaihai international land port. The latter project had been shelved for a couple of years, and restarting it was launched, unveiled and signed by 80 people with great ceremony during the conference.
Topics discussed in the conference ranged between two extremes: the city of Xuzhou, and last-mile logistics problems.
Xuzhou – China's happiest city
Xuzhou is a large industrial city, with a population of 8 million. It has won several awards, including National Civilised City, China's Happiest City and the UN Habitat Scroll of Honour. Within the city there are over 8000 logistics enterprises, which raised the obvious question for me – does New Zealand, with a population of nearly
5 million, have nearly 5000 logistics enter-prises? The hinterland of Xuzhou inter-national land port (the Huaihai Economic Zone) has a population of 70 million.
Currently, logistics and transport make up 16% of China's GDP and the aim is to reduce this to 10%. The Government is actively promoting the integration of logistics with what was described as 'wooden management', as well as encouraging innovation and greater use of information and communications systems (ICT) and robotics. As part of the process, they are promoting multimodal transport and searching for ways to build on the benefits of containerisation (without which there would have been no globalisation).
China's leadership considers China the best in the world for transport on water (ports), but admits it could do better on roads and railways. They see the challenge as being size: how to maximise the number of containers that can be carried by any means of transport. The issue with trans-port on land networks then becomes the need to widen tunnels.
It was noted that the company that owns the largest number of containers in the USA is a trucking company – the reason being efficiency and cost. The challenge issued to the Chinese logistics companies is to make the investment, both in containers and the hubs for transhipment of goods. In China, the logistics companies manage the loading rather than the trucking companies.
Last-mile logistics
The problems of last-mile logistics were highlighted by Martino Criveller from Hong Kong. He used as a case study the supply chains for solar energy off-grid projects in countries in South America and Southeast Asia.
The upstream part of the supply chain covers the transport from the factories in China to container ports and shipment, finally arriving in warehouses in the destination countries. Here the down-stream part starts with containers being deconsolidated, their contents transported to secondary warehouses closer to the project areas, and finally the last mile to the project sites. It is this last part of the chain which causes the problems.
These include:
Lack of secondary warehousing infrastructure and supporting services, such as hire of forklifts or security
Poor-quality road networks, often only partly paved; this can cause damage to vehicles and loads – for example, in 2018 a truck with a 20 ft container travelling on a low-quality rural road struck low overhead power lines
Seasonal access caused by flooding, or needing to cross fields full of crops
Lack of road access to the remoter areas where projects are located, requiring transhipment to river barges
Unconventional local modes of transportation, e.g. donkeys are still used in Argentina for local deliveries
Political instability in some of the destination countries, resulting in sabotage, terrorism and political violence, particularly towards foreigners
Language barriers between local dialects and metropolitan forms
Inconsistencies between countries' HS (harmonised system) codes
Transparency or opacity of local regulations
Creating a relationship of trust between shipper and consignee.
Strengths and weaknesses
Quite a lot of soul-searching had gone into the presentations, and speakers were not afraid to note weaknesses and suggest ways to improve.
Professor Zhao Cheng Feng of Zhejiang University noted that manufacturing in China needs to be transformed from a production to a service focus. The supply of inputs for manufacturing must not be restricted only to the traditional warehousing and distribution roles. He argued that the transport and logistics facilities need to be better coordinated within an effective supply chain. He compared having only a logistics centre to being fully fed, but having received no nutrition.
His recommendations included:
That China takes the opportunity to organise the global supply chain
That a third-party platform suitable for Chinese industries be developed with a professional service front end, covering all activities such as warehousing, delivery, inventory management, and so on
That this service is supplied to multiple industries to take the pressure off SMEs.
Professor Zhao noted that China has a target to reduce manufacturing costs by 30% and this means that the logistics industry needs to change. Such clusters as he described were just being established in eastern China, where turnover exceeds 100 billion yuan (NZ$22.4 billion) annually.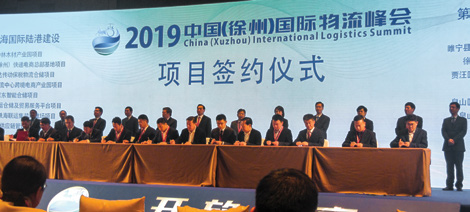 The power of the consumer
Another Hong Kong speaker, Vicky Khoo of the Hong Kong Science and Technology Parks Corporation, reminded the audience that they need to look at the power of the consumer, as buying patterns are changing the supply chain.
Populations are also changing, with 50% already living in cities, and this is predicted to reach 5 billion by 2030. Millennials (born around 1981–1996) are expected to make up 46% of the workforce this year. Ms Khoo described these people as continuous learners, team players, collaborators, diverse, optimistic, achievement-oriented and socially conscious.
I would have added to this list their focus on technology, as this leads directly to the changes identified by Ms Khoo – urbanisation and the increasing use of technology in consumption, itself leading to stores shrinking.
The list of retail stores that are diminishing includes well-known brands such as Barnes & Noble, Sears, Macy's, Kohl's, Nordstrom, Aldi and (the perhaps wrongly named?) Luckin Coffee. Barnes & Noble, a highly regarded bookseller, moved into selling light groceries, but to stave off bankruptcy moved back into selling books only.
Ms Khoo suggested questions for the sector to consider are:
How do automation, artificial intelligence and a digital supply chain impact on supply chain design?
How can we harness big data to be able to make decisions?
How will we manage the change in demand for supply chain transparency?
The suggested solution was to use the SCOR (supply chain operations reference) model which focuses on five areas of the supply chain: plan, source, make, deliver, and return. Achieving success and improving the supply chain process takes a concerted effort, likened to what sardines do: swim in the same direction, and face the challenge together to overcome it.
Technology a recurring theme
The probe into a digitalised supply chain by Mr Shao Guoqun of Danfoss Power Systems noted three aspects of forecasting we need to be aware of: firstly, the forecast is always wrong; secondly, the longer the horizon, the worse the forecast; and thirdly, the solution is to have an aggregated forecast. Options include time-series forecasting and causal forecasting. He reminded us that causal forecasting has 47 variables and an increased accuracy of 50%. Suppliers need data, he reminded us, so it is imperative to get the forecasts right.
A theme of the conference was that everything is about data and calculation. This means analysis of in-house capacity as well as mapping supplier capacity, followed by production planning, material planning, and inventory planning. We were told, rather alarmingly, that we must drive by looking at the rear-vision mirror.
Interestingly, one of the presentation slides was from the Visual Capitalist, titled 'The 20 Easiest Countries for Doing Business' and who do you think was at number one? Check it out here: www.visualcapital-ist.com/ranked-the-20-easiest-countries-for-doing-business/
Sunday morning was a schedule of visits across Xuzhou, including the inland port site and the worksites of the principal sponsors. The key theme for most of the sites was best use of technology.

Fiona Knight is the principal consultant at Cresmere Consulting in Wellington; she is currently the international vice-president for Australia and New Zealand for CILT International