Chris Gunn Presented with a Token of Appreciation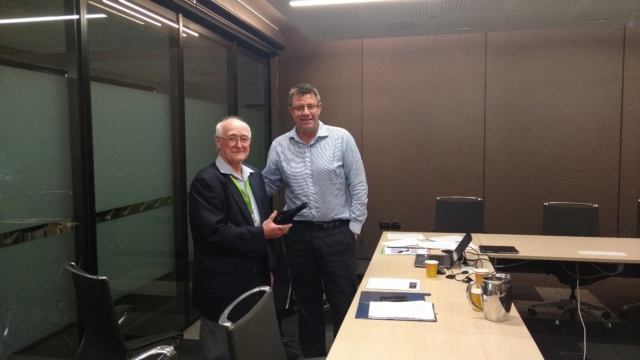 Chris Gunn (left) receives a token of appreciation from Southern Section Chair Kris Lancaster at the Southern Section's AGM on 8 October 2019.
Chris made a great contribution to CILT as the Southern Section's Secretary (and Committee Member) during the past seven years.
Chris stepped down from the committee at this year's AGM but will continue to support CILT NZ in his new role (Administration Manager, National Office).