Ken Gilligan MNZM awarded Life Membership Certificate, on the Shore at Napier Port
Ken Gilligan was presented with his Life Membership Certificate of the CILT today, at Napier Port, on 24 January 2020. The certificate was presented by David Kriel, General Manager Commercial at Napier Port. David, a Fellow Chartered Member of the Institute was asked by the CILT National President, Keith Robinson, to present the Life Membership Certificate to Ken on his behalf.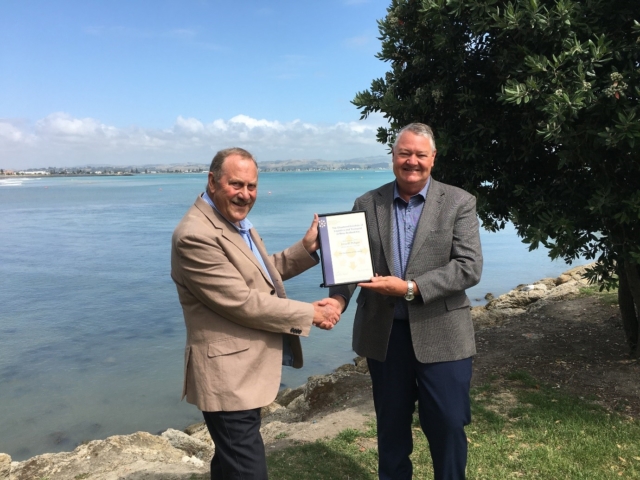 Ken qualified for the award at the Annual Awards Ceremony held in Wellington on 18 October 2019, however Ken was unavailable to attend the function at that time. Ken was a member of the Central Section Branch of CILT for 34 years.
David was delighted to be able to present this award to Ken at Napier Port, considering Ken's history with Napier Port. Ken served as the Managing Director at Napier Port, only one of the many prestigious positions that he has held. We are truly proud of Ken and it is an honour to have him as a life member of the institute.