CILT Breakfast Meeting / 2022 AGM
Greetings to all,
After a false start last month, with Covid affecting a number of our members including the guest speaker, we are holding the next CILT meeting on August 17th at the Mount RSA.
We will also hold our AGM at this time and we are calling for interested members to join the local committee including the role of Chair. If you are interested in becoming involved with the committee please feel free to contact me or any of the other committee members (Mark Whitworth, Matt Mindham and Graeme Wilson) to discuss what is involved.
The guest speaker for August will be Terry Boyle, a former Roading Engineer with NZTA / Waka Kotahi. Terry will be presenting on making and maintaining our roads.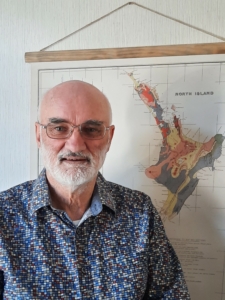 Terry's bio:
"I have worked in the management of road construction and maintenance over 47 years on State Highways in the regions of Northland down the eastern side of the North Island to Gisborne.
The most rewarding work was that of managing the Auckland Motorway maintenance and especially the development of skid resistant surfacing technology.
Having worked in these varied regions, has sparked my interest and I have become an amateur geologist, so in my retirement, I convene the U3A Geology interest group."
This should prove to be a very interesting presentation and I encourage you to attend the meeting on the 17th.
Please RSVP no later than Monday 15th August so we can confirm numbers with the caterers.
The charge for the breakfast is now $25.00
Our bank account is 01 0373 0127418 02.
A number of you will have a credit from pre-paying for the July breakfast meeting. If you need confirmation of this, please contact Graeme at graemewilson254@gmail.com
Regards, Dave
CILT NZ