Awards Dinner – Tickets on sale now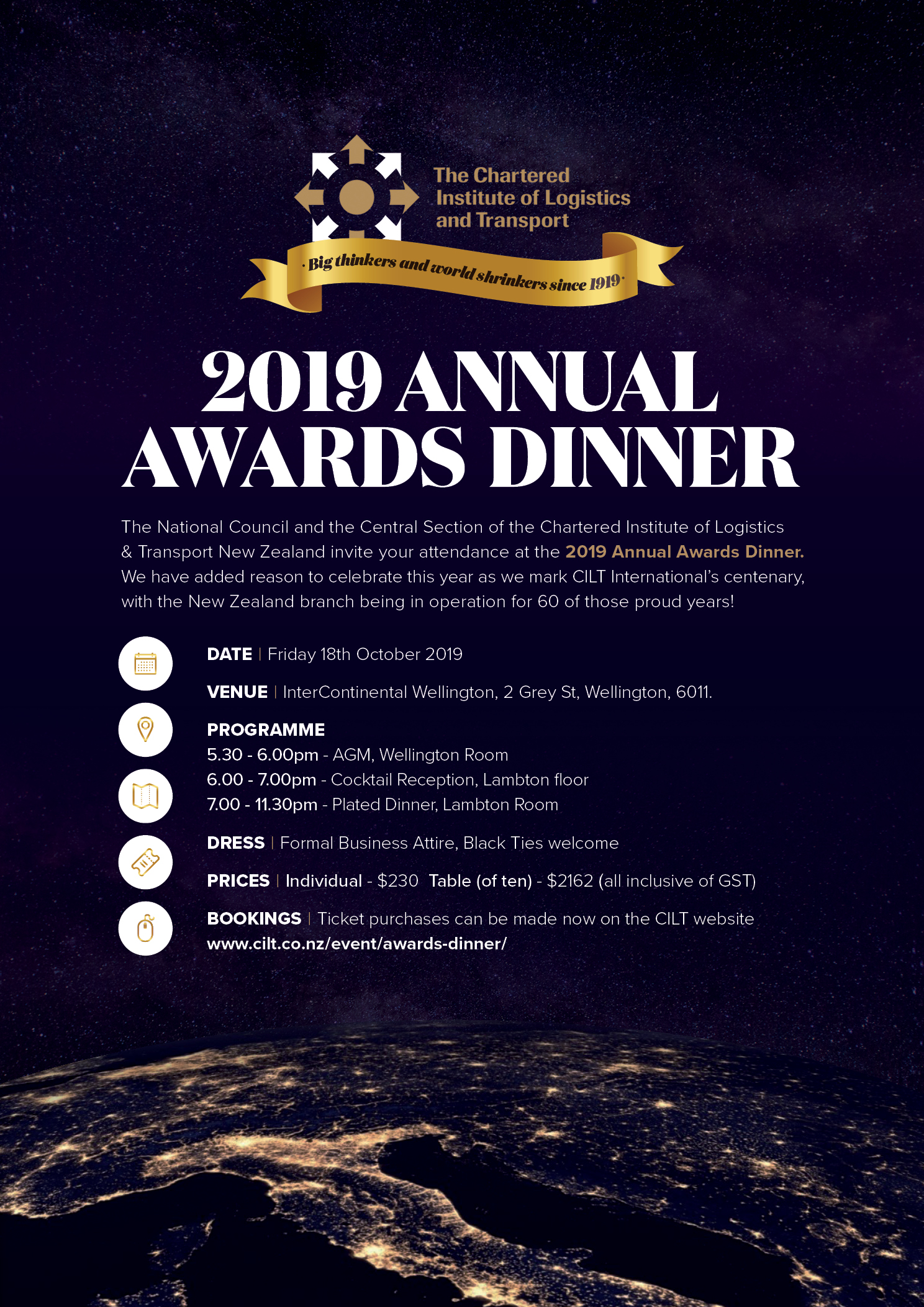 The CILT Annual Awards Dinner is Friday 18th October 2019.
Venue: Hotel Intercontinental
Theme: 100th anniversary of CILT International, 60th Anniversary of CILT NZ
Date: 18 October 2019
Schedule:
AGM 5.30pm Wellington Room
Cocktail Reception 6pm-7pm Lambton floor
Plated Dinner 7pm -11.30pm Lambton Room
Tickets are non- refundable.
Accommodation information:
The accomodation offer has expired. To book at the hotel, please contact group.reservations@ihg.com.
Guests please note:
A contact number/email and credit card must be provided.

Guest are responsible for payment of room direct to the hotel.
Cancellation is 30 days prior to arrival date. Bookings cancelled within 30 days will be charged a cancellation penalty equal to the nights cancelled.
Related documents